2022 Board of Directors Nominees
We have a great group of leaders who have been nominated to serve on the 2022 Board of Directors.
A unique ballot link was sent to our membership on Monday October 4th, 2021 at 12am. Please check your email to cast your vote. The electronic ballot will close on Monday, October 11th, 2021 at 5pm.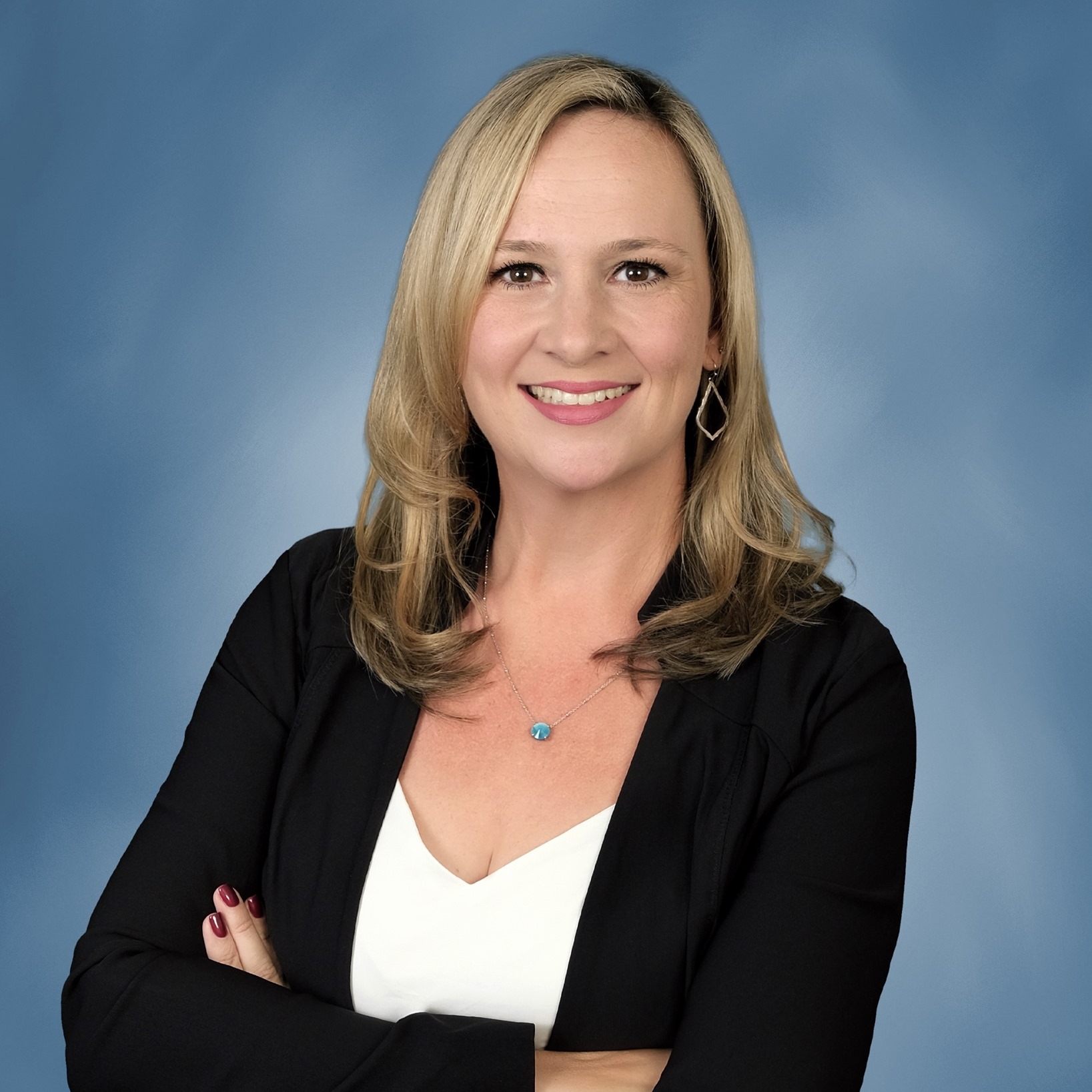 Kim Dale - Treasurer
Kim Dale is a proud mother, proud wife, and a proud Texas Realtor®. Kim was elected to serve in leadership on the 2018 Board of Directors as a Director and currently elected on the Executive Committee as 2021 Board Secretary for the Williamson County Association of Realtors®. Kim is a graduate for the prestigious invitation-only Texas Realtor® Leadership Program and is the Chair for the 2021 Agent Leadership Council for Realty Texas as well as past chair in 2017. She serves in various community-based organizations such as Chair for the events committee for the Star Ranch HOA, volunteers for her daughter's girl scout troop, and a Board Member of her daughters Cheer-leading organization.  Kim also serves on many committees with her current Realtor Association including Community Service Committee, Finance Committee, and Installation Committee.  Kim has proven herself as a leader in Central Texas and incredibly generous with her time in helping others. Kim deeply cares about our community and helping people make their dreams of home ownership a reality.
Kim has a deep love of everything this great city has to offer. She is married to her husband who is a veteran of the US Army and a mother to her amazing 10-year-old daughter and 2-year-old son. Kim's previous role as military wife has been an experience that she will cherish forever. Her family was afforded the opportunity to travel the world through the Military. They were stationed in Germany for three years and they were able to see everything that Europe had to offer.
Kim has been named Top Producer and Top Listing agent within her Brokerage multiple times.  She earned the highly honored Realtor of the Year award in 2019 for the Williamson County Association of Realtors. She has proven herself a top agent within the community and continues to strive to be the best for each of her clients.
Kim specializes in helping buyers, sellers, tenants, and landlords buy, sell, and lease homes in Central Texas. Her Ethics and devotion to her clients makes her truly a one-of-a-kind REALTOR®.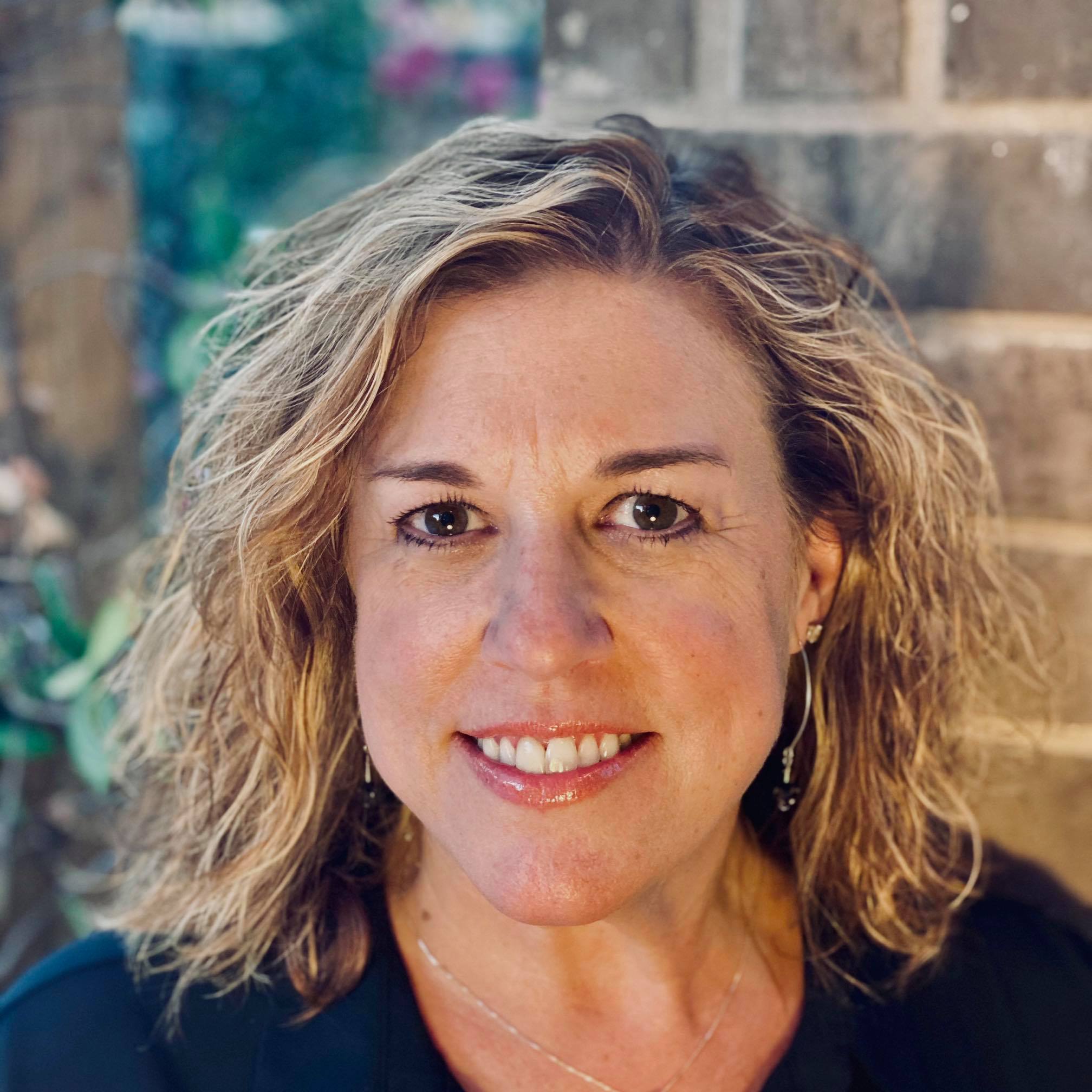 Amy Kobza - Secretary
Amy Kobza became a licensed Texas Realtor® in 2002. Since then she has worked very hard to learn many aspects of the real estate industry. In 2018 she became licensed as a Texas Real Estate Broker. The years of experience and education has helped Amy to become a great leader and mentor to the fellow agents in the real estate industry.
Love of family is what drives Amy. The ability to work in real estate and spend time with her husband and three daughters is why she loves what she does. Connecting with clients and meeting other families has expanded her network of friends and increased her quality of life. Amy considers her clients as friends, and treats them like family. Often, buying or selling a home allows you to upgrade your lifestyle, and Amy wants to make sure every detail is covered. Starting the relationship by reviewing your goals, and home ownership dreams, she works to ensure you are able to discover a home that suits your needs– whether it includes the perfect outdoor kitchen for entertaining, or quiet spaces for retreat and relaxation.
Amy's seasoned team of experts are available for all real estate needs. Ready to move into your forever home? Downsizing after kids have left the home? Looking for an investment or commercial property? Amy's team is dedicated to all aspects of the process and strive to answer any question that may arise, even long after the transaction has closed.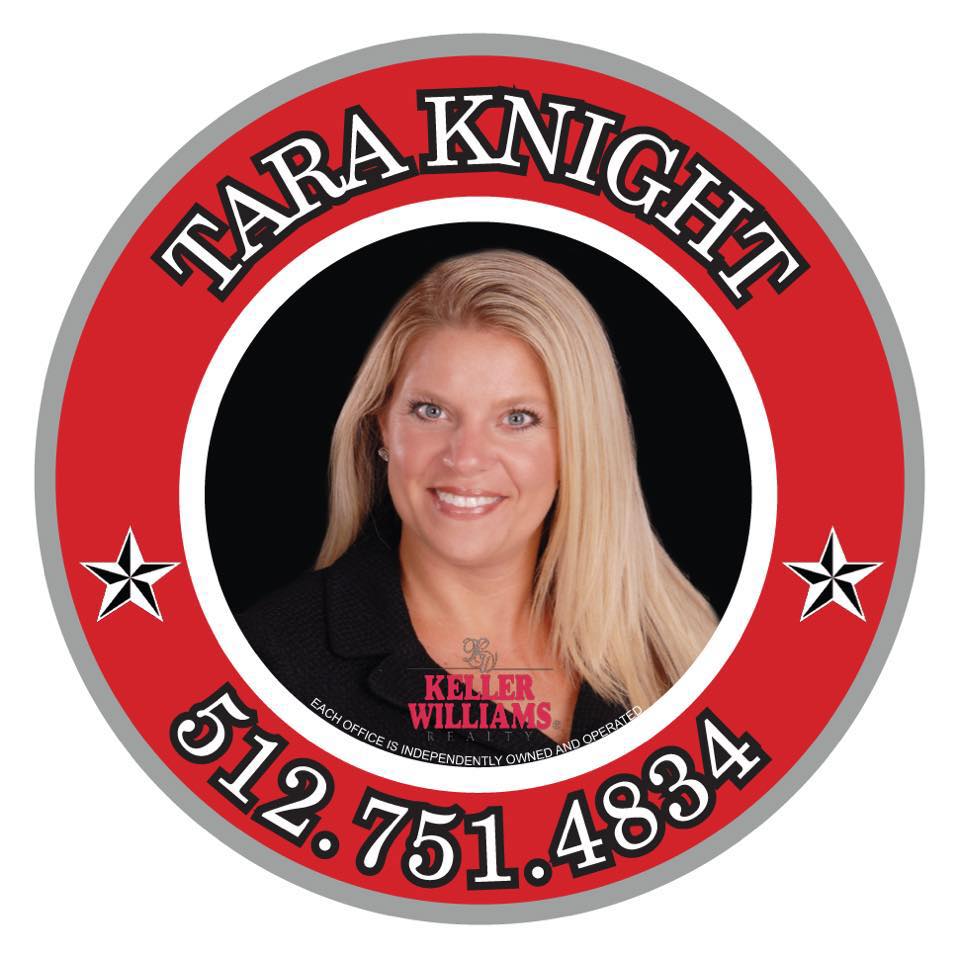 Tara Knight - Director
With 17 years of experience working for Keller Williams in real estate and mortgage banking plus over a decade of residence in the Central Texas area, Tara has the expertise to steer your transaction to success without a hitch. Their energy and enthusiasm are contagious to their clients, especially when their dreams are within reach. Tara's deep understanding of the local market combined with their honesty, integrity and flexibility make her the ideal real estate partner for many clients. This is evident through their repeat and referral rate of 90 percent, indicative that most clients only feel comfortable dealing with Tara and her team.
Prior to becoming a REALTOR®, Tara worked as a teacher and earned her Master's degree in public school administration. She also worked in marketing and understands the value of an effective campaign to sell anything, especially your home. Tara and her team are prepared to help you, whether you are a first-time buyer, looking for new construction, planning to relocate or moving up in the housing market. Tara enjoys spending her free time with her family, including her husband of 25 years Scot, daughter Paleigh, 21, and son Lawson, 18.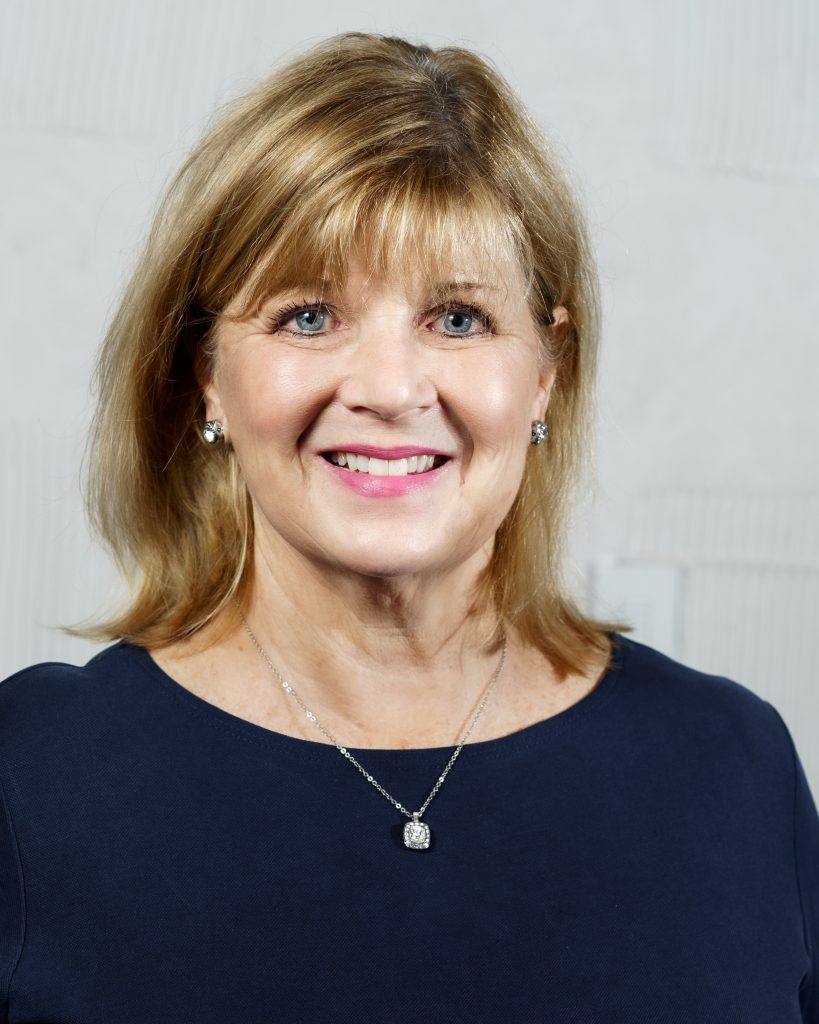 Julie Jones - Director
I am committed to the values and principles of real estate. The laws and regulations are written for the protection of the consumers as well as for the real estate professional and must be clearly understood and practiced. That is why I enjoy being an Associated Broker, an instructor and mentor of agents.
In today's market, the Code of Ethics are good real estate practices among all the real estate professionals are ever so important. We live in a demanding market area and must have due diligence to represent our profession and general the public in the utmost honor.
Ever since I began working in my real estate professional career, I have always been drawn to the integrity and respect for the profession and I have learned we are all in this together. This industry has taught me so much about myself personally and professionally. It has given me the confidence and knowledge needed to be a good mentor and leader in the industry.
My career has been built by seeking the teachings of strong men and women that reflect good values and hard work. I have been able to be a leader in my field due to their teachings and convictions of doing the right thing, integrity and respect of others opinion.
I believe real estate is a profession of compassion and service. I am most driven when I am able to resolve a problem for a client and help agents reach great heights in their careers, because honestly, I learn from them just as much as I am able to share with them.
I have met so many incredible people during my years in the business and am honored to be recognized by my peers .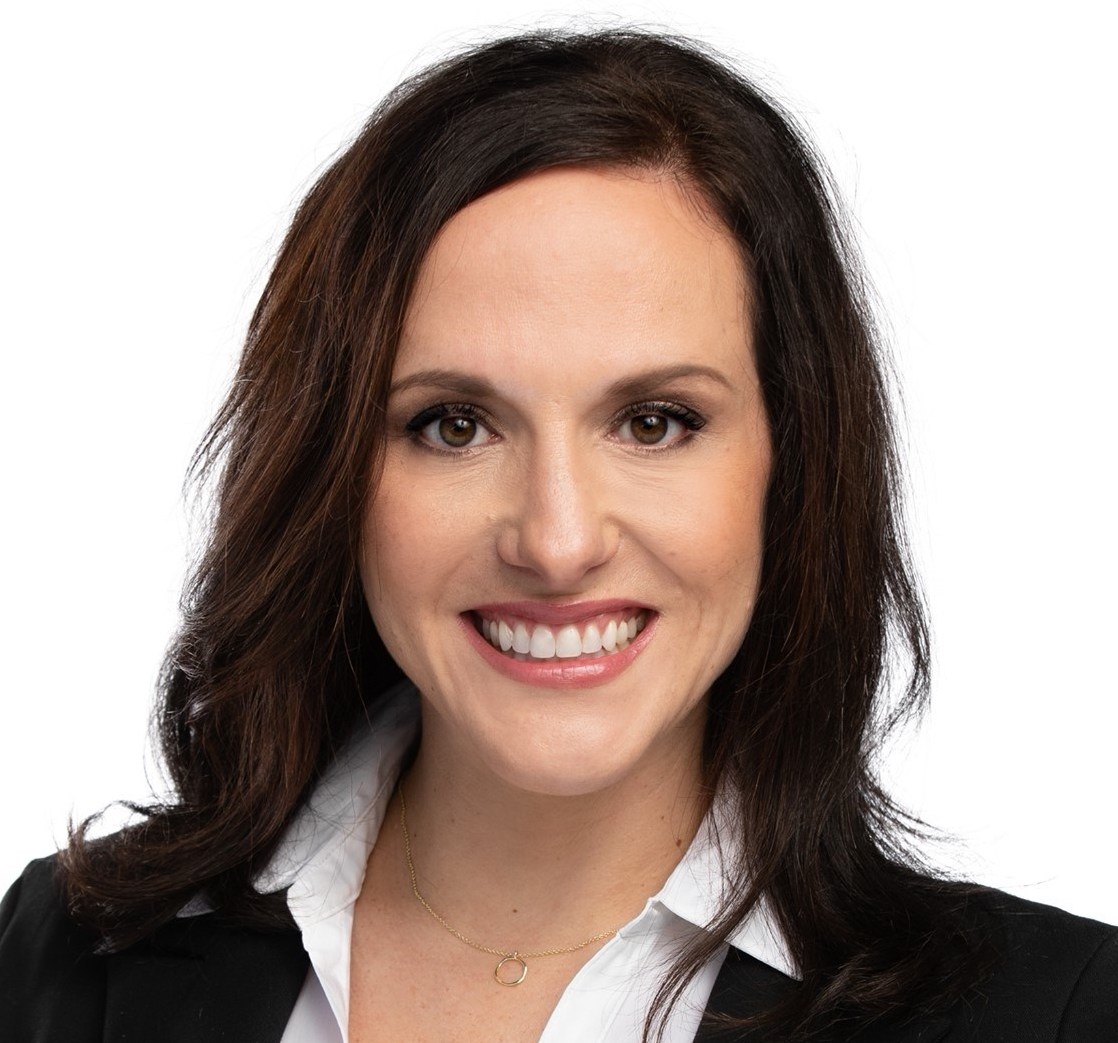 Kristi Sanguinet- Director
Highly successful real estate professional with an excellent track record of observing and anticipating market place trends and implementing innovative marketing, sales and pricing strategies to capitalize on directional shifts. Business owner with a strong marketing background and in depth knowledge of fundamental business practices. High-energy, results-oriented real estate agent with an enthusiasm for achieving outstanding results. Skilled at learning new concepts quickly, working well under pressure, expertly handling negotiations and communicating ideas clearly and effectively.
Leadership / Member Participation
● WCREALTORS Board of Directors Director 2018-current
● Platinum Top 50 Finalist 2015-2017
● Dave Ramsey Endorsed Local Provider 2015-2018
● Agent Leadership Council Keller Williams Round Rock 2012-2018
● Chairman for the Productivity Committee at Keller Williams Round Rock 2015-2018
● Mentor Program chairman for the KW Round Rock Office
● Chairman for the Bylaws & Policies/Procedures Committee for the Williamson County Association of Realtors - 2016
● Founding Board Member of KW Wilco Relocation Division 2013-2017
● Licensed Broker in the state of Texas, 2015
● Texas Real Estate Commission, Realtor®
● Real Estate Council of Austin, Member
● Austin Board of Realtors®, Member
● Williamson County Association of Realtor ®, Member
● National Association of Realtors ®, Member
● Accredited Buyer Representative, ABR ®
● Real Estate Buyer's Agent Council, Membe