WCREALTORS is fortunate to have a highly talented group of professionals to assist the association in accomplishing its mission.
The primary staff members are: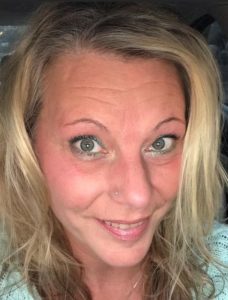 Ute Newcomb
Administrative Specialist
Ute was born and raised in Germany. Besides Germany, she has also lived in Seattle and Italy. She moved to Texas 10 years ago and joined Williamson County Association of REALTORS® in February 2021.  Ute has a background in retail and management, as well as experience in Tech Support Field. She is also a chef and used to have her own German food truck and ran a restaurant! Ute loves rescue animals and has 8 at this moment. She loves fishing, boating, cooking and everything outdoors. Ute is a proud Mother of a son who is currently volunteering for a missionary in Columbia.
Candace Stone
Administrative Specialist
Candace grew up in Round Rock, TX and joined the Williamson County Association of REALTORS in June of 2020. Candace has extensive background in retail and customer service, with a bit of medical stuff thrown into the mix! She loves to make others laugh and smile as much as possible, even if it means sharing a dad joke or two. She has a beautiful and sweet fur baby, Libby, that she loves and dotes on. She loves spending time with her family and her boyfriend, Ryan.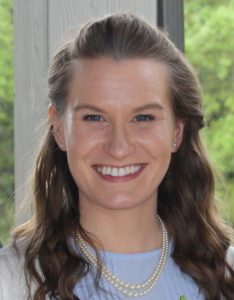 Natasha McKenzie
Events & Communications Manager
Natasha joined the Williamson County Association of REALTORS® in early 2020 and oversees Association Events and Communications. Natasha has extensive background in retail and in customer service which fosters her passion for helping people!
Natasha and her husband, Jeffrey, live in Georgetown with their Boxer/Aussie mix, Ali. She enjoys spending time with family, photography, and reading.
Debby Moran
Director of Education
Debby oversees the Professional Development for the Association, working with the Education Committee to bring classes to the Association. She has been with WCREALTORS since July 2014. Before coming to WCREALTORS, she taught Pre-K for 18 years.
Debby is the mother to three boys, GiGi to two beautiful granddaughters, and a wife to Steve. In her spare time, Debby enjoys working out, reading, wine tasting, and exploring Williamson County.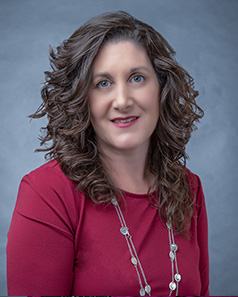 Heather Bonamo
Director of Membership & MLS
Heather oversees the new member registrations for the Association and CTXMLS at WCREALTORS, as well as implements new member orientation, and works with the Membership Committee.
Prior to moving to Texas with her husband and four wonderful children, Heather was a real estate agent on Long Island, NY. She spent 8 years as a freelancer specializing in online businesses before she joined us here at the Association in 2014.
In her spare time, Heather enjoys reading, playing with her 2 rambunctious dogs and sampling red wine.