WCREALTORS is fortunate to have a highly talented group of professionals to assist the association in accomplishing its mission.
The primary staff members are:
Candace Stone
Administrative Specialist
Candace grew up in Round Rock, TX and joined the Williamson County Association of REALTORS in June of 2020. Candace has extensive background in retail and customer service, with a bit of medical stuff thrown into the mix! She loves to make others laugh and smile as much as possible, even if it means sharing a dad joke or two. She has a beautiful and sweet fur baby, Libby, that she loves and dotes on. She loves spending time with her family and her boyfriend, Ryan.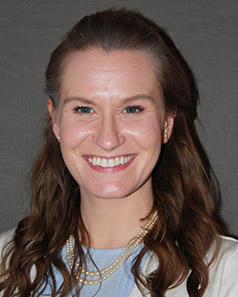 Natasha McKenzie
Administrative Specialist
Natasha joined the Williamson County Association of REALTORS® in early 2020 and oversees all Administrative Tasks. Natasha has extensive background in customer service and enjoys helping people! She enjoys spending time with her husband and puppy.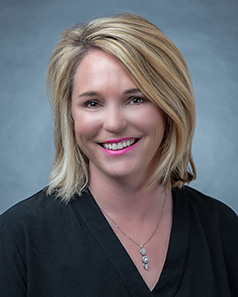 Megan Moore
Events & Communications Manager
Megan joined the Williamson County Association of REALTORS in late 2017 and oversees Association Events and Governmental Affairs. Prior to working at WCREALTORS, Megan was on staff at the Greater Nashville REALTORS for 8 years as their Events Manager/Governmental Affairs Director.
Megan and her husband Brian live in Georgetown with their two children, Emma and Andrew, and their Goldendoodle, Oakey. She enjoys cooking, walking her dog and spending time with friends and family.
Debby Moran
Director of Education
Debby oversees the Professional Development for the Association, working with the Education Committee to bring classes to the Association. She has been with WCREALTORS since July 2014. Before coming to WCREALTORS, she taught Pre-K for 18 years.
Debby is the mother to three boys, GiGi to two beautiful granddaughters, and a wife to Steve. In her spare time, Debby enjoys working out, reading, wine tasting, and exploring Williamson County.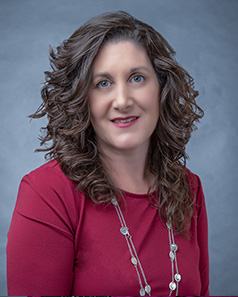 Heather Bonamo
Director of Membership & MLS
Heather oversees the new member registrations for the Association and CTXMLS at WCREALTORS, as well as implements new member orientation, and works with the Membership Committee.
Prior to moving to Texas with her husband and four wonderful children, Heather was a real estate agent on Long Island, NY. She spent 8 years as a freelancer specializing in online businesses before she joined us here at the Association in 2014.
In her spare time, Heather enjoys reading, playing with her 2 rambunctious dogs and sampling red wine.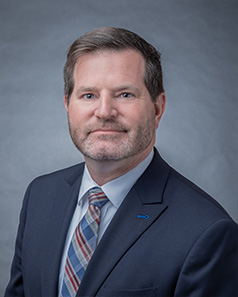 Bryan Hutchinson
Association Executive/CEO
Bryan Hutchinson's career has been earmarked by service oriented leadership. A veteran of the US Army, Bryan earned a Bachelor in Business and Masters in Professional Development, both from Dallas Baptist University.
From 1998-2007, Bryan worked as an independent contractor providing interim leadership and program development/management to non-profit organizations such as churches, schools and associations. From 2007-2018 Bryan became the managing partner of The Victor Myers Companies, a high end luxury home builder which also had a real estate brokerage, consulting and commercial construction arm.
Bryan joined WCREALTORS in 2019 as the AE/CEO. Aside from his career, Bryan and his wife Karen have 5 children. He is an avid motor sports enthusiast, private pilot and antique car restorer